Opening up future internship/graduate opportunities: career talks exclusively for SDSC students
Students' future has always been our School's top priority.
The School of Data Science (SDSC) is constantly looking for partnerships to secure internship and graduate opportunities for our students. We organize SDSC-privileged career talks featuring prominent guest speakers ranging from managers to senior leadership levels. These experts come from a variety of organizations and professional bodies covering a broad spectrum of industries.
As the pandemic is gradually subsiding, a series of on-campus talks has been arranged to meet the needs and eagerness of our students, especially for our 1st batch of final year students. Recently, we have invited experts from the banking and internal auditing industries to highlight career paths and prospectus for data science professionals. Both events were very well-received with a total of 50 some students participating.
Firstly, we have Mr. Chester YUE, Regional Head of Internal Audit of the Reinsurance Group of America (RGA) who talked on "Career Training on Employability Enhancement & Introduction of RGA's Graduate/Internship Opportunities" on 29 October 2022; then Ms. Helen LI, President of The Institute of Internal Auditors Hong Kong, also the Group Chief Auditor of The Bank of East Asia Limited (BEA) presented alongside with Mr. Kenny AU, Head of Data Science & Governance of BEA on 19 November 2022. Helen and Kenny gave an overview of Internal Audit, emphasizing the critical role of data science in the field, and shared perspective as a data science practitioner.
Data Science, which is a multidisciplinary profession in nature, appeals to a broad range of industries and businesses. Students from both undergraduate and postgraduate programmes are on a tremendous rising trend of high demand on the job market. In these career recruitment activities, students are able to consult with professionals directly on campus, receiving instant advice on career paths as well as how to acquire the necessary qualifications and skills. Associate Professor and Internship Coordinator Dr. Qingpeng ZHANG delivered an opening remark and facilitated the interactive discussions at both events.
There was a great deal of interest in these sessions, which were met with energetic Q&A sessions which lasted longer than expected. Students were given the opportunity to speak out and share their experience, resulting in a lively discussion among the professionals and participants. The participants expressed their gratitude for the opportunity to meet these professionals and gain an understanding of the industry.
"Their sharing really helped me understand the expectations of being a data scientist in different professions. These are certainly very useful for me when I make my career choice," said a Year-4 student participant for the career talk.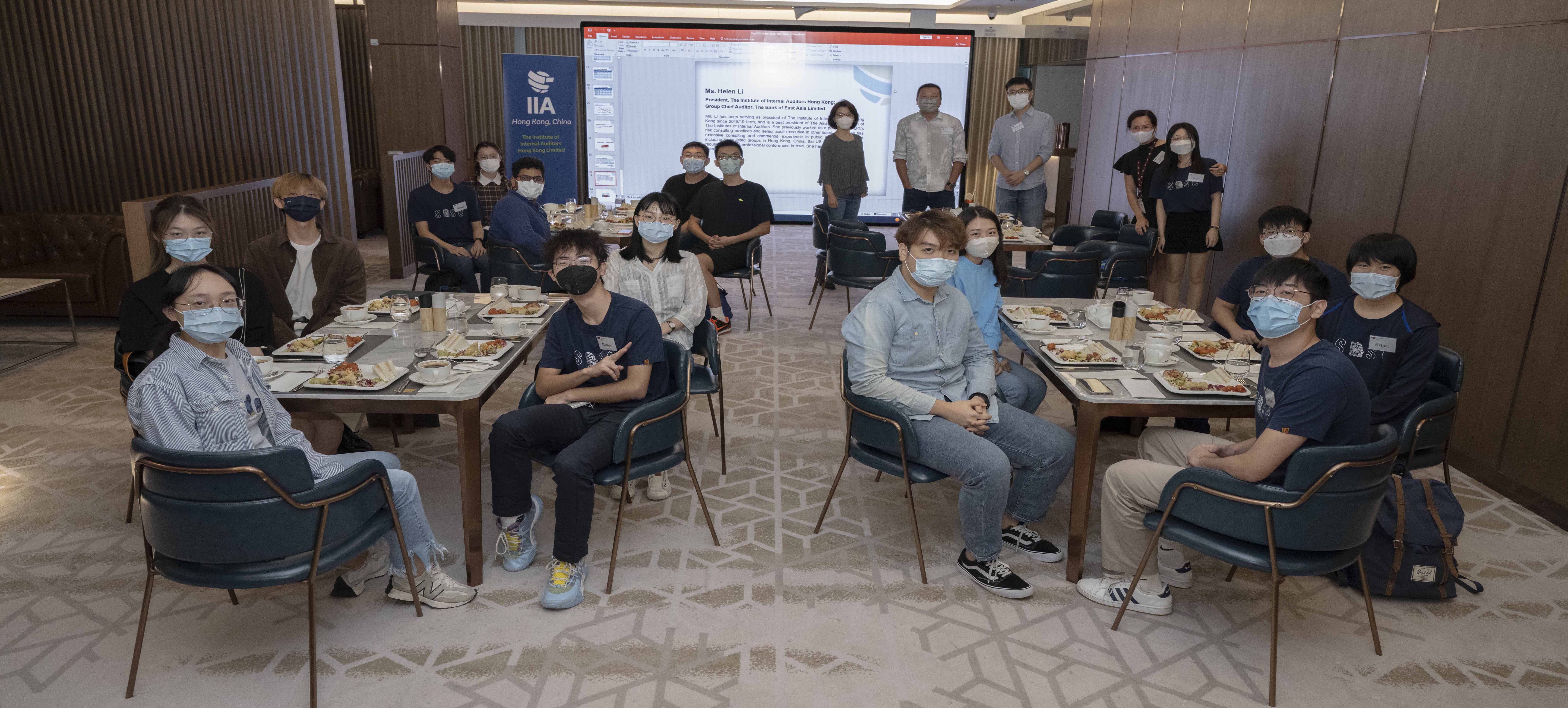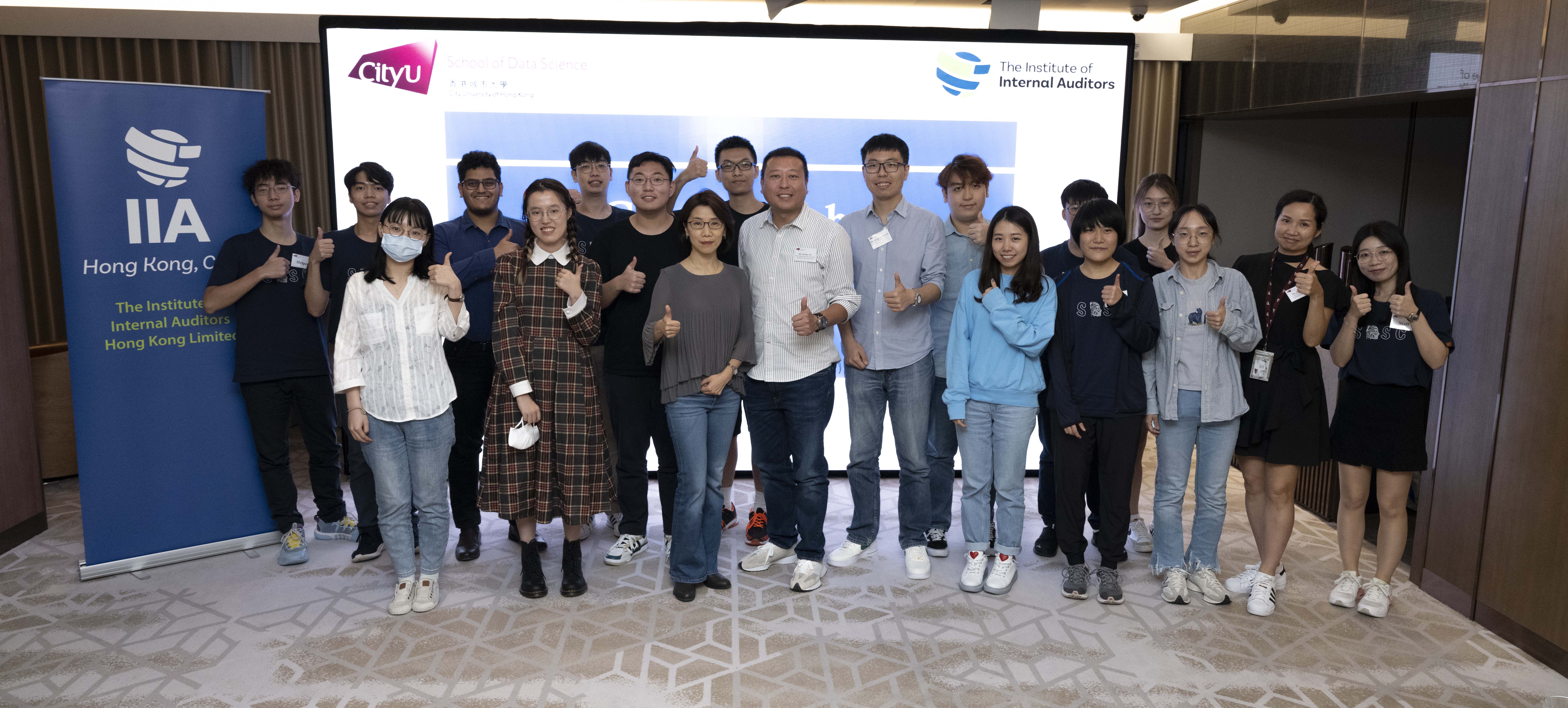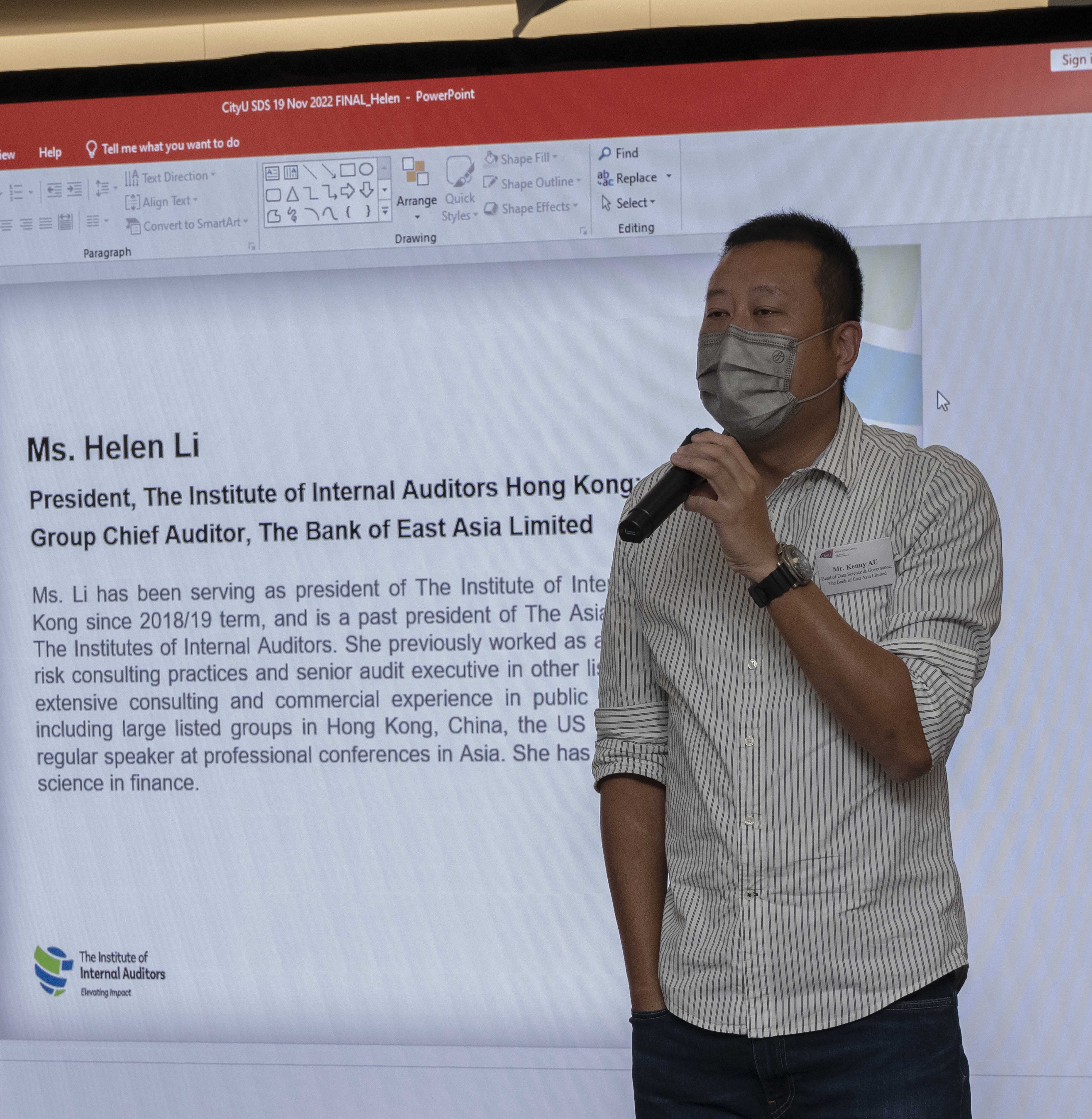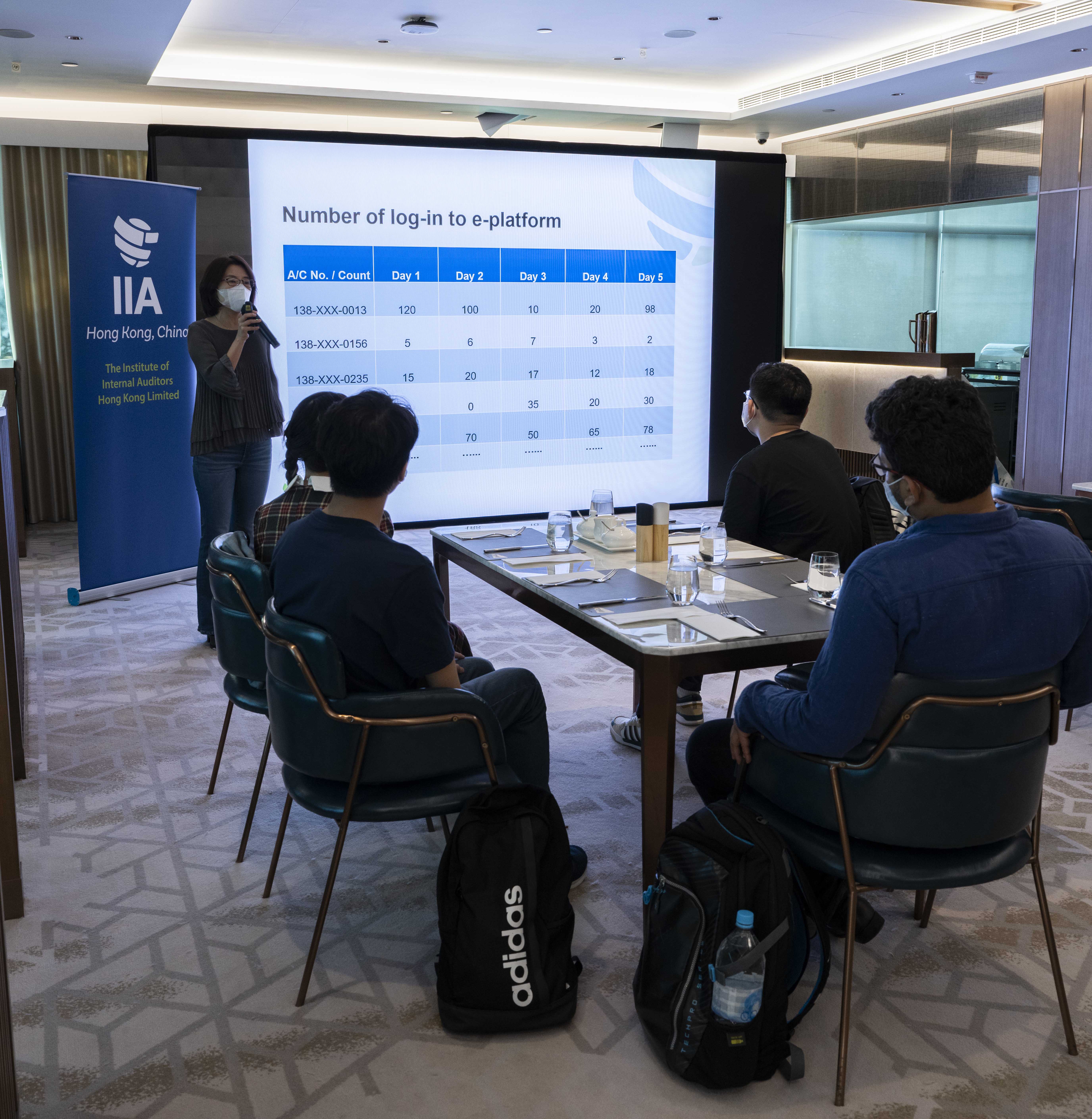 SDSC equips students for career success. Guest speakers Ms Helen LI and Mr Kenny AU speak as top executives on behalf of the internal audit professions and share insightful tips on how to pursuit a career in this field as a data science practitioner.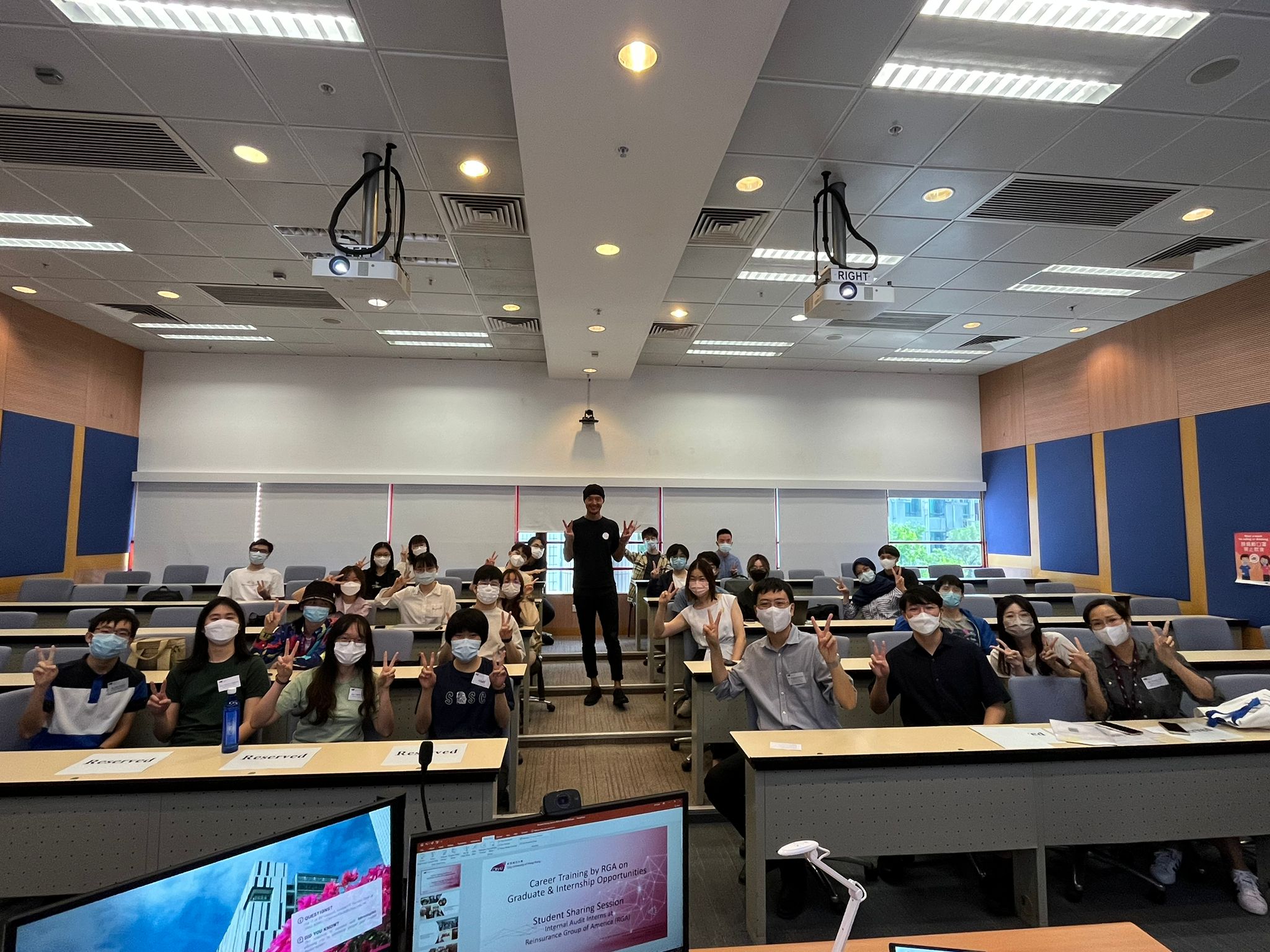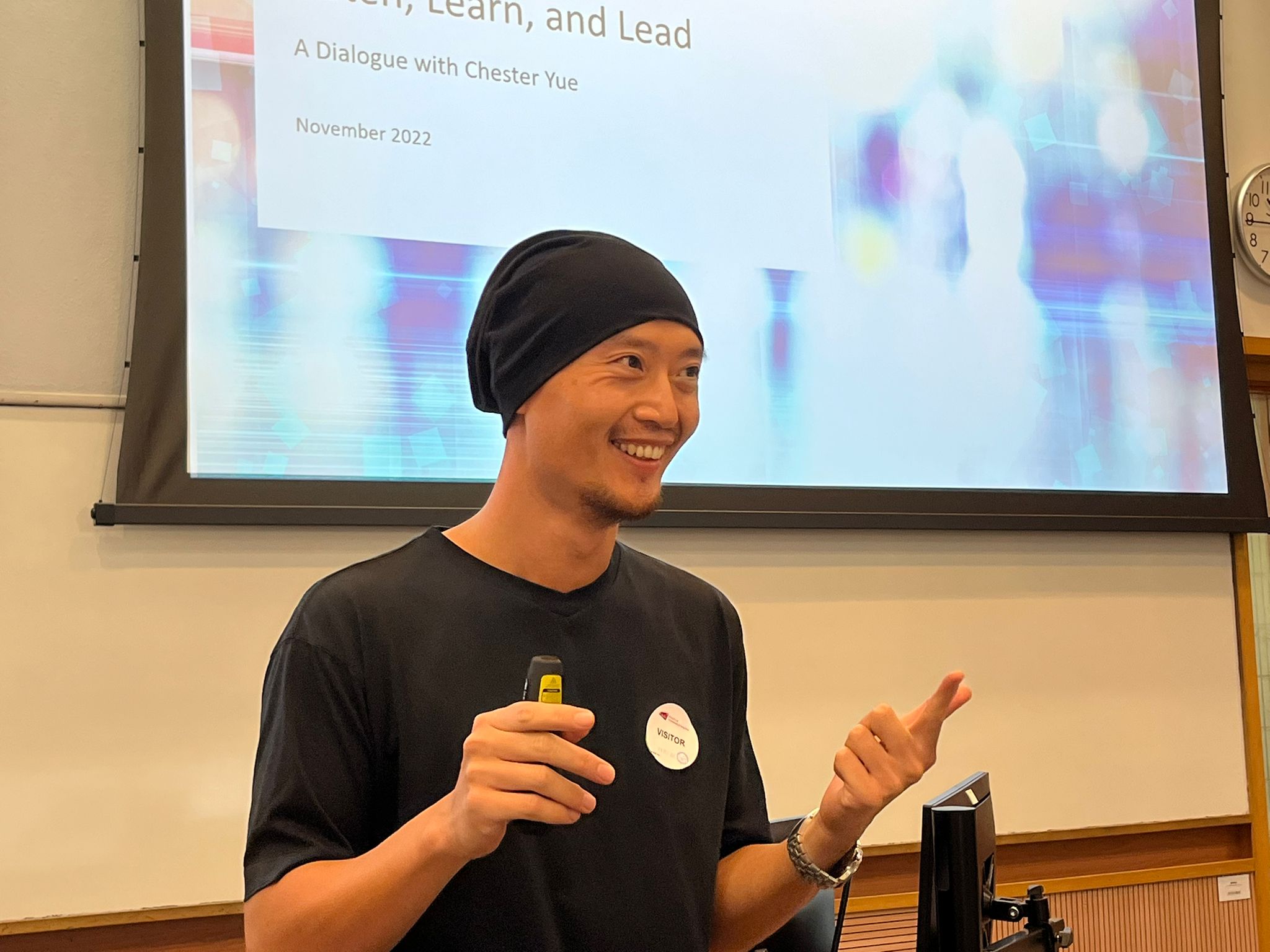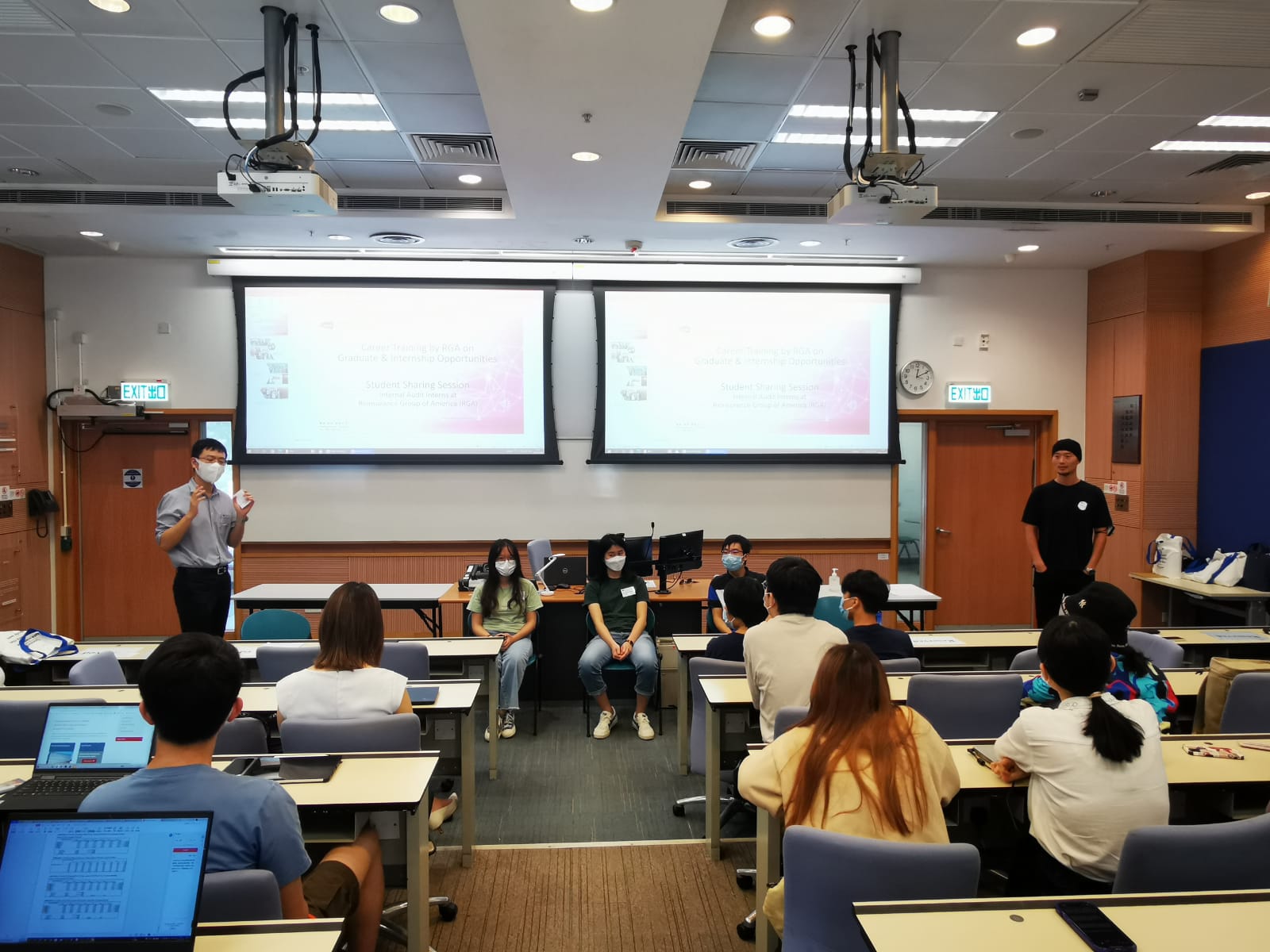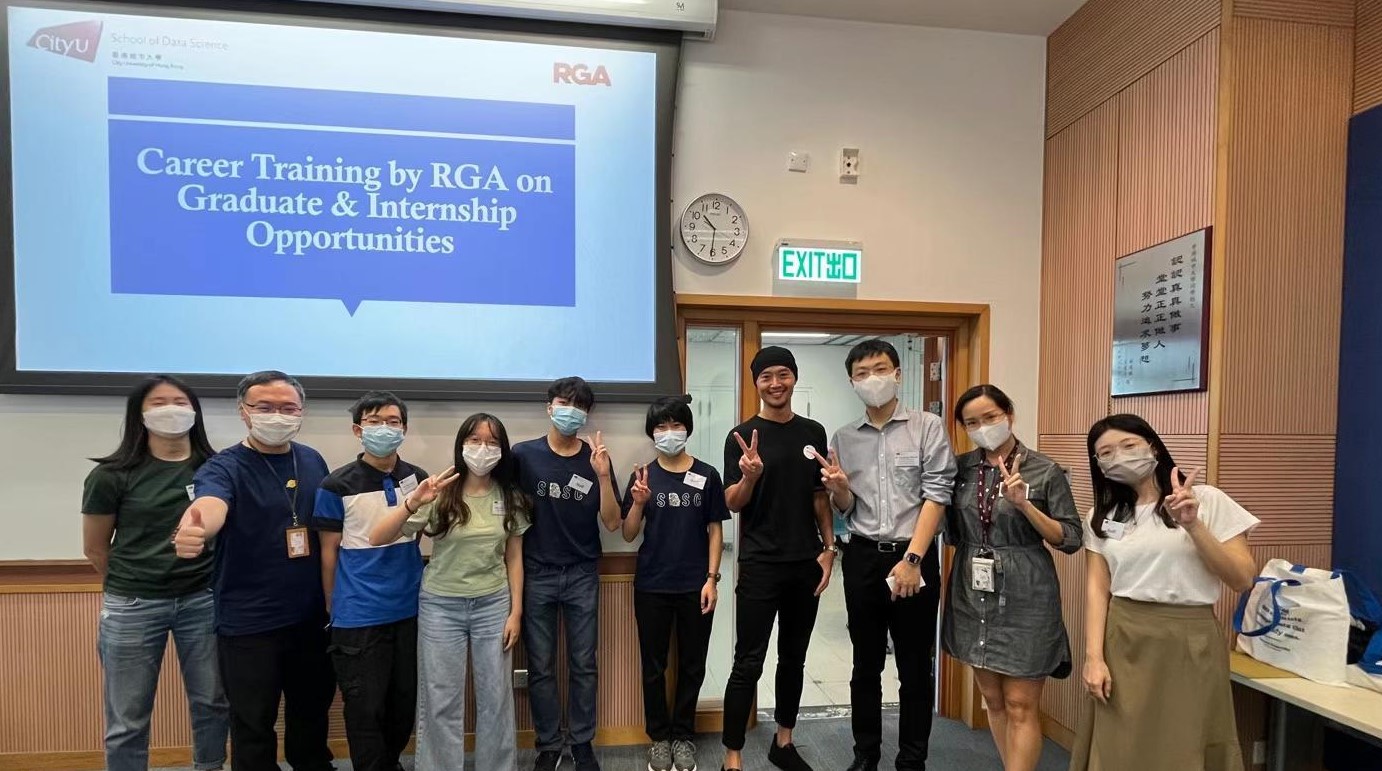 In the career talk delivered by Mr Chester YUE, Regional Head of Internal Audit of the Reinsurance Group, SDSC students actively participated in interactive discussions amongst the trainer and RGA interns in this 2-hour session.
Click HERE to view the Career Talk on Internal Audit Profession
Click HERE to view the Career Training by RGA on Graduate & Internship Opportunities